ESP700 Continuous
Forms Transport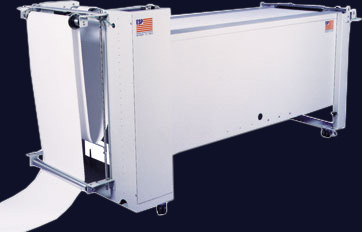 The ESP700 Continuous Forms Transport allows the addition of any combination of label affixers, inkjet/spot color print heads, print inspection systems, and card affixers directly to your print line!

Can Be added to the print line before or after the continuous forms printer.
Interfaces to all digital printers.
Paper web can bypass the machine when not in use.
Matches printer speed.
Offline processing capabilities.
Portable.
Adds versatility to your print line.
Self-contained unit.

The ESP400 is certified to American, Canadian, and European safety standards: