About ESP
Energy Saving Products (ESP), incorporated in Connecticut in 1986, is dedicated to manufacturing the highest quality Document Processing Solutions for direct mail facilities, service bureaus, commercial printers, and corporate printing and mailing centers. We are proud of our worldwide reputation as a supplier of the most reliable, lowest cost pre- and post-processing equipment. Because our equipment is designed and manufactured at our facility in Burlington, CT, we have complete control over each and every machine assembled from raw material, sub-assemblies, software, right through to quality control and testing.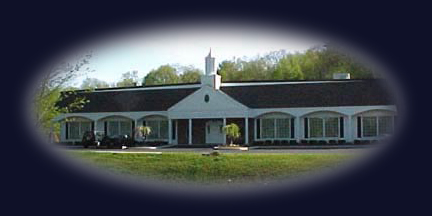 ESP's Headquarters in Burlington, CT
---
Visit Our Demo Room!


(click on image)
Do more for less
ESP prides itself on producing the best in document processing solutions at a fraction of the competitions' cost. At our new state-of-the-art facility in Burlington, CT., we incorporate high-volume production methods with innovative machine design to help minimize production costs and keep overhead low. This savings is passed on to you, our customer.
Listen to the customer
Our philosophy at ESP is that the best customer service comes from listening to our clients and filling their specific needs. Our attention to detail, ability to provide solutions for specific needs and our willingness to make the customer happy, has helped us win customers away from tough competition. Our customers realize that the reliability and affordability of ESP, backed by top-notch service and support, makes ESP's pre and post processing solutions "The Smart Choice."
Provide new solutions
At ESP, new projects are constantly underway; many times in direct response to customers needs and requests. Examples such as the ESP14 Motorized Roll Lift Cart and our new line of High Speed Equipment including Rewinders, Unwinders, Cutters and Folders were created by incorporating customer feedback and requirements into our product line. Our broad exposure to the forms processing industry allows us to offer solutions for your specific application.
Partnerships offer you more
ESP works hard with industry leaders to offer our customers more solutions. Over the past several years, ESP has partnered with leading printer manufacturers: Oce Printing Systems, Infoprint Solutions and Pitney Bowes. As time goes on and printers get faster, these major printer manufacturers are looking for solutions that will enhance the functionality and versatility of their printers. They turn to ESP for reliable solutions at the best price!
More to offer
Other partnerships with companies, like Baum Folder Corporation, GBR Systems, and MCS help broaden our product offerings for the non-printer related applications. ESP provides a "one-stop source" for all of your document processing needs.
Look to ESP for your needs
ESP has proven to be a leading player in the world of pre- and post- processing solutions and will continue to invest in developing new technologies.
Contact us to learn how ESP document processing equipment can make your business more successful.